Innovation platforms
in Paris and
its region
The newPIC chair has been commissioned a research project
by BPI Le Hub, Paris & Co, and Innovation Factory.
The project aims at elaborating
a taxonomy of innovation platforms
based in Paris and its region.
Press conference to be held
on Feb. 21st / 2017.
for the presentation
of the final report

Expert group
on
OpenLabs
The newPIC chair and ANRT's FutuRIS platform have run an expert group investigating the advantages of OpenLabs in the innovation process from the twofold perspective of public policies, and of the industry. The expert group has elaborated on experiences with FabLabs, IdeasLabs, LivingLabs, etc.
The White Book on Open Labs has been disclosed in March 2016.
We currently organize valorization events and contributions to academic conferences.

CfP - Dynamic
Capabilities and
Innovation Management
The newPIC chair proposes a
Call for Paper for a special track
at the
2nd Abbé Gregoire
Innovation Day
organized by CNAM.
The call for papers is available on newPIC and on CNAM websites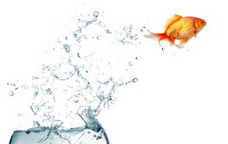 Micro-foundations of Dynamic Capabilities
The newPIC chair and UOC KIMO research group have hosted together a thematic workshop of the French AIMS association, dedicated to the "Microfoundatrions of Dynamic Capabilities".
The workshop took place in Paris, on PSB premises, on March 22+23, 2016.
A selection of papers has now entered the process of publication in a spcial issue of the Canadian journal Management International
(*** in CNRS rankings).