newPIC seminars and events
14-Feb-2019
David W VERSAILLES
Ecrire un article scientifique
selon un protocole de recherche inductif ou abductif
en sciences de gestion
[ "How to write academic articles compliant with inductive and abductive research protocols" ]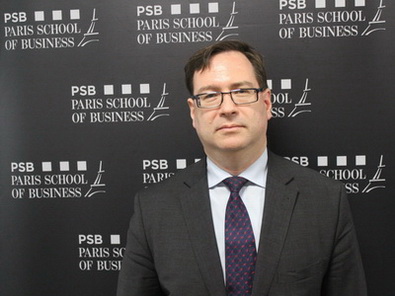 David W. VERSAILLES is a Full Professor of strategic management, the co-head of the newPIC chair. David has a twin education in economics and in epistemology (with a special focus on the methodology of the social sciences).
David's academic activities are described on the other pages of newPIC website.
The seminar will be delivered in French.
Date: 14-FEB-2019
14h00-15h30 (Paris time)
Location:
PSB (CCPI),
59 rue Nationale,
F-75013 Paris
Room: R.04
(Olympiades campus)
Keywords
JEL Code: B4
Methodology of
the social sciences
Qualitative methods
Induction
Abduction
Registration
Registrations received via the
Weezevent platform
C L O S E D
Downloads
Here is the pdf version of the slideshow used during the presentation...

---
Seminal references
THOMAS, Gary (2010).
"Doing case study: abduction not induction, phronesis not theory."
Qualitative Inquiry, Vol. 16 N°7, pp 575-582.
FYLKELNES, Torgeir Knag (2006). "Abducing abduction."
Logic Journal of the IGPL:
Special issue on 'Abduction, practical reasoning, and creative inferences in science',
Vol. 14 N°2, March, pp. 179-88.
GIOIA, Dennis A., Kevin G. CORLEY and Aimee L. HAMILTON (2013).
"Seeking qualitative rigor in inductive research: Notes on the Gioia methodology".
Organizational research methods, 16(1), pp. 15-31.
GIOIA, Dennis A., and J. B. THOMAS (1996).
"Identity, image and issue interpreration: Sensemaking during strategic change in academia".
Administrative Science Quarterly, 41, pp. 370-403.
LANGLEY, Ann (1999). "Strategies for theorizing from process data".
Academy of Management Review, 24 (691-710).
STRAUSS, Anselm L. and Juliet M. CORBIN (1990).
Basics of qualitative research, 2nd ed., Sage.
MILES, Matthew B. and A. Michael HUBERMAN (1994).
Qualitative data analysis, An expanded sourcebook. London: Sage.
---
Instances of adbuctive research protocols
MERDINDOL, Valerie and VERSAILLES, David W. (2018, Online First).
"The Role of boundary spanners in the orchestration of resources: sensing, seizing and reconfiguring in global-local realignment".
European Management Review, online first, DOI:10.1111/emre.12321
---