newPIC seminars and events
05-Apr-2018
David W VERSAILLES
Ecrire un article scientifique
selon un protocole de recherche inductif ou abductif
en sciences de gestion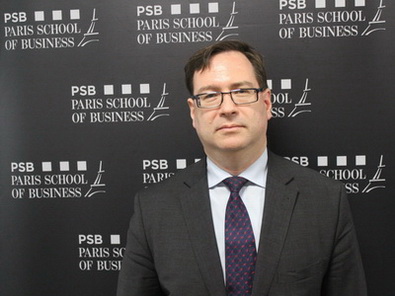 David W. VERSAILLES is a Full Professor of strategic management, the co-head of the newPIC chair. David has a twin education in economics and in epistemology (with a special focus on the methodology of the social sciences).
The seminar refers to David's lectures on epistemology and qualitative methodologies delivered in PSB executive DBA program.
David's academic activities are described on the other pages of newPIC website.
Date: 05-APR-2018
15h00-17h00 (Paris time)
Location:
PSB (CCPI),
59 rue Nationale,
F-75013 Paris
Room: R.01
(Olympiades campus)
---
Keywords
JEL Code: B4
Methodology of
the social sciences
Qualitative methods
Induction
Abduction
---
Registration
Registrations received by email
by the newPIC chair
CLOSED
---
Downloads
Here is the pdf version of the slideshow used during the presentation...

---
THOMAS, Gary (2010).
"Doing case study: abduction not induction, phronesis not theory."
Qualitative Inquiry, Vol. 16 N°7, pp 575-582.
FYLKELNES, Torgeir Knag (2006). "Abducing abduction."
Logic Journal of the IGPL:
Special issue on 'Abduction, practical reasoning, and creative inferences in science',
Vol. 14 N°2, March, pp. 179-88.
GIOIA, Dennis A., Kevin G. CORLEY and Aimee L. HAMILTON (2013).
"Seeking qualitative rigor in inductive research: Notes on the Gioia methodology".
Organizational research methods, 16(1), pp. 15-31.
GIOIA, Dennis A., and J. B. THOMAS (1996).
"Identity, image and issue interpreration: Sensemaking during strategic change in academia".
Administrative Science Quarterly, 41, pp. 370-403.
LANGLEY, Ann (1999). "Strategies for theorizing from process data".
Academy of Management Review, 24 (691-710).
STRAUSS, Anselm L. and Juliet M. CORBIN (1990).
Basics of qualitative research, 2nd ed., Sage.
MILES, Matthew B. and A. Michael HUBERMAN (1994).
Qualitative data analysis, An expanded sourcebook. London: Sage.
YIN, Robert K. (2009). Case study research: design and methods.
4th edition. Thousand Oaks CA: Sage.
BOLAND, Lawrence A. (2003).
The Foundations of Economic Method. A Popperian Perspective.
1st edition 1982: London, UK: Allen and Unwin; 2nd edition: London, UK and New York, USA, Routledge, Routledge INEM series in economic methodology
PETRONI, Angelo M. (1991), "L'individualisme méthodologique",
Journal des Economistes et des Etudes Humaines, Vol. 2 N°1, pp. 25-62.
---
---